News
The program will take place June 17 – July 25 at the University of Pavia, Italy. Minimum requirements to apply are 2.75 GPA, interest in Data Science, Computer Science, and particularly in the Italian culture. Apply by January 15!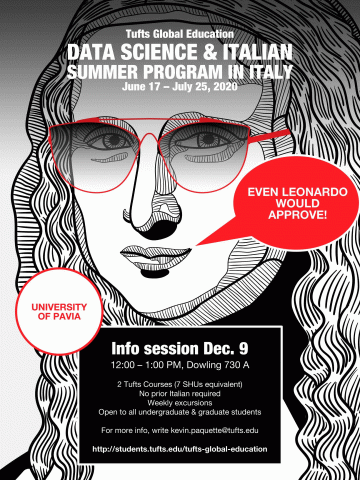 Tufts in Talloires is a six-week academic summer program that takes place at the Tufts European Center in Talloires, France. Courses take advantage of Talloires' ideal location in the center of Europe. Apply by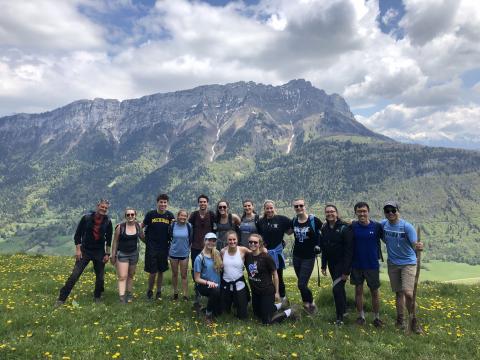 The Global Research Assistant Program provides full support to Tufts undergraduates to work with Tufts faculty and research staff during the summer on ongoing international research and impact projects.