News
This meeting is your first step in planning for study abroad! Attendance at one of these meetings is required for any AS&E student planning to participate in either a Tufts or external program.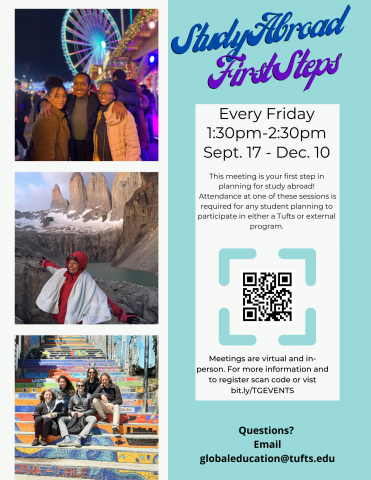 Tufts Global Education, the School of Engineering and the Program of Italian Studies, announces a summer program in Pavia, Italy. Students will earn credits in Data or Computer Science while soaking up Italian culture.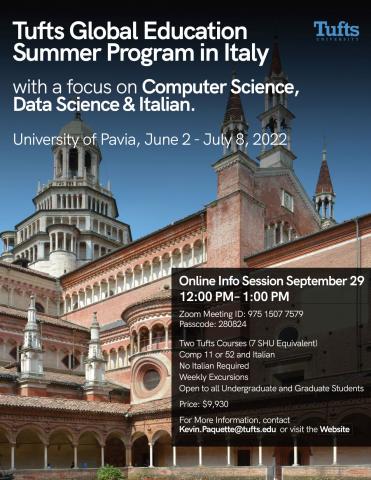 This 3-week program at the American College of the Mediterranean/Institute for American Universities (IAU) in Aix-en-Provence, France provides an overview on how the Greeks, Romans, and Celts in Ancient Gual influenced French culture and history.