Tufts University Global Engagement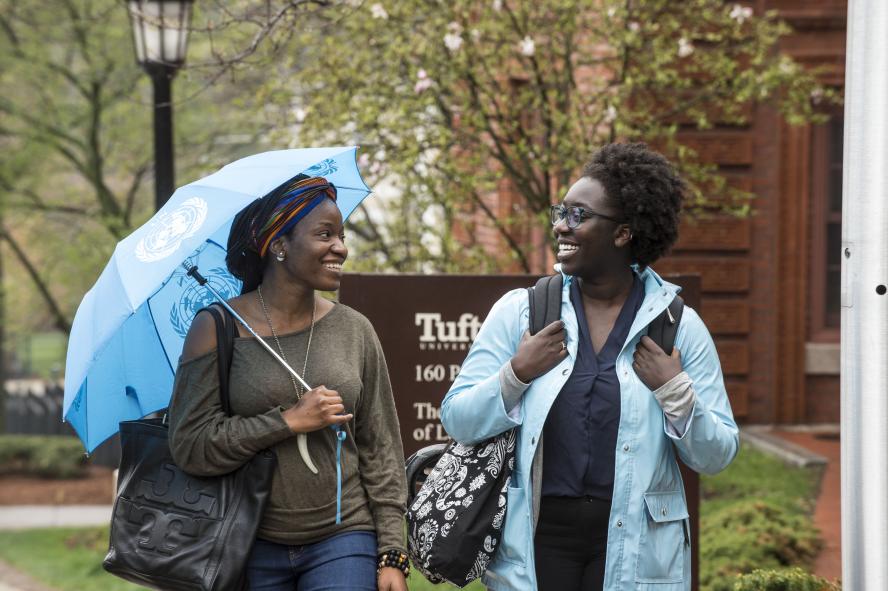 Welcome to the Tufts Global website, a university-wide platform to showcase the depth and breadth of Tufts' global engagement. You will find information about where our faculty and students are engaging in the world, the global activities and academic programs on our campuses in Medford, Boston, and Grafton, and resources and guidance for global activities for our affiliates. 
Tufts has long considered itself a global university. With more than 1,300 international students, 500 international faculty and scholars, and 5,800 alumni living outside of the United States, our global community is an essential part of our identity. We welcome you to explore and engage. 
Global academic majors and degree programs across Tufts' campuses
International student and scholar services and programs
Global centers, initiatives, and institutes 
International exchanges and partnerships
Tufts students have a myriad of opportunities to engage abroad, through study, service learning, and research programs.
Explore the research and impact work of Tufts' faculty around the world.
A guide for international members of the Tufts' community, as well as those preparing to go abroad on Tufts' related travel. 
Explore an interactive map that spotlights global alumni chapters, student activities, and faculty research.