Global Funding for Faculty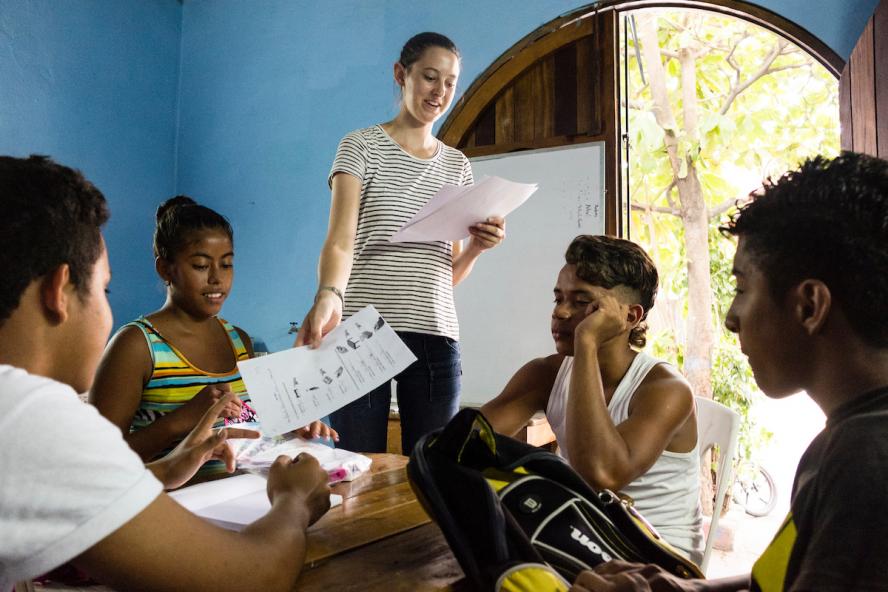 A directory of funding sources for global engagement for Tufts faculty. If you know of a funding source that you would like added to this list, please contact us. 
Global Integrated Learning & Design (GILD) is an initiative designed to encourage and support faculty in creating course-based experiential learning and/or co-curricular research opportunities that are international, cross-cultural, often interdisciplinary, and enhance students' capacities to engage in complex problems. Faculty partner with faculty or staff in a university or organization in another country to design a learning experience as part of their course or research program, and students collaborate across cultural, usually national, boundaries to meet the learning objectives through a variety of techniques. Applications are accepted on a rolling basis.
The Global Research Assistant Program (GRAP) provides full support to Tufts students to work with Tufts faculty and research staff during the summer on ongoing international research and impact projects. Faculty from across the University are invited to submit a proposal to host a research assistant. Application deadline is typically in January.
The MacJannet Prize for Global Citizenship was established by the Talloires Network and the MacJannet Foundation to recognize exceptional student community engagement initiatives at Talloires Network member universities and contributes financially to their ongoing public service efforts. Application deadline is typically in April.
The Talloires Scholar-in-Residence Program is funded by the Provost's Office and gives selected faculty members the opportunity to work on scholarly endeavors during a summer at the Tufts European Center in Talloires, France. Funded by the MacJannet Foundation, the MacJannet Artist-in-Residence propgram offers artists from any creative domain the opportunity to further an artistic project while in residence in Talloires.  One artist will be selected by the Office of the Provost in coordination with the MacJannet Foundation. Application deadline is typically in January.
A new intramural grant program sponsored by the Office of the Provost and the Office of the Vice Provost for Research (OVPR), Tufts Springboard is the next generation of the popular Tufts Collaborates and Tufts  Innovates programs. While both Tufts Collaborates and Innovates encouraged the essential first steps in interdisciplinary collaboration by underwriting new pilot projects, the goal of Tufts Springboard is to stimulate high impact research, scholarship and educational initiatives that have an explicit plan leading to extramural funding or other outcomes that influence research, scholarship, pedagogical outcomes, and/or policy.  Moreover, the Tufts Springboard program aims to further the priorities of the University and its schools and to fortify Tufts' status as a R1, very-high research activity university. Application deadline is typically in March and September.
The U.S. Fulbright Scholar Program offers teaching, research or combination teaching/research awards in over 140 countries. Opportunities are available for college and university faculty and administrators. In addition to several new program models designed to meet the changing needs of U.S. academics and professionals, Fulbright offers opportunities for flexible, multi-country grants.
The Embassy of France in the United States and the FACE Foundation launched the Thomas Jefferson Fund in 2017 to support new collaborations and the most innovative projects between promising young researchers in France and the United States. The Thomas Jefferson Fund aims to foster forward-looking collaborative research in the fields of Humanities and Social Sciences, of Science, Technology, Engineering and Mathematics and of Science for Society that addresses the most pressing global challenges.
The Rockefeller Foundation Bellagio Center Residency Program offers a unique opportunity for focused work on the tranquil shore of Lake Como. The Center brings together leading artists, academics, practitioners, and policymakers for up to one month, fostering cross-cultural and interdisciplinary dialogue to shape thinking and catalyze action around the Foundation's strategic goals.