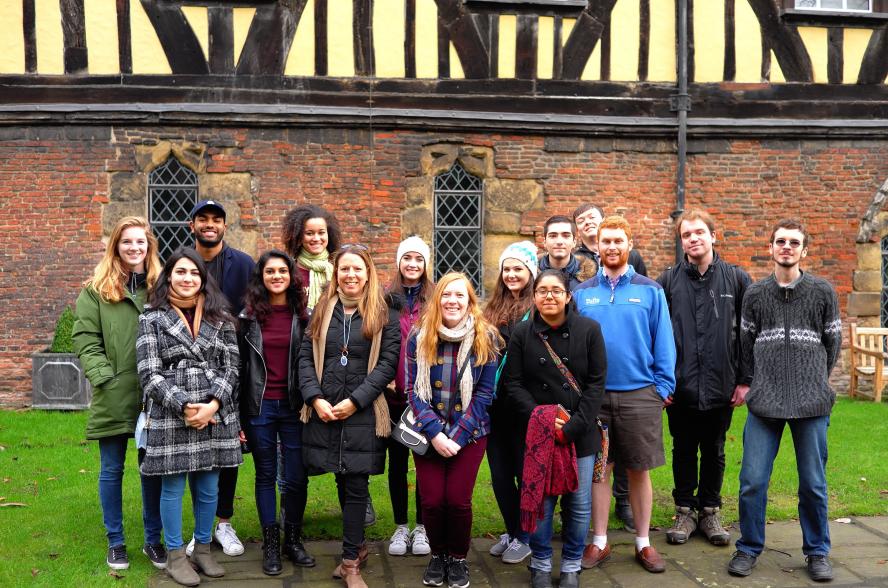 Typically, 40-45 percent of Tufts undergraduates participate in full-year or semester-long foreign study programs around the world. Students may choose to spend their summer at Tufts' overseas campus in Talloires, France, a semester or year abroad at one of over 80 pre-approved programs, or select one of Tufts' study abroad programs in Chile, China, France, Germany, Ghana, Hong Kong, Japan, London, Madrid, Oxford, or Paris. Learn more.
Tufts Programs Abroad
Tufts has been offering study abroad programs for over five decades, and at present offers ten undergraduate programs abroad
Non Tufts Programs Abroad
Every year more than five hundred Tufts students study abroad for part of their undergraduate education. In addition to offering ten Tufts Programs Abroad, Tufts also permits students to take a study-abroad leave of absence from the university in order to participate in pre-approved "non-Tufts" programs administered by foreign institutions, other U.S. colleges and universities, and study-abroad provider organizations.  
Talloires European Center
The Talloires European Center offers academic programs for college undergraduates, high school students, alumni and adult learners. Hosts a variety of international conferences, all of which aid in facilitating and promoting international understanding. The European Center is based on the University's campus in Talloires, France.